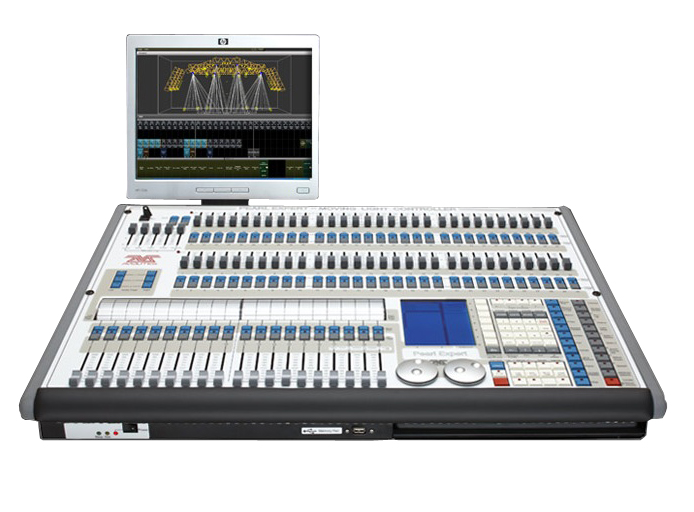 We are very proud to be the owners of a brand new Pearl Titan Expert lighting console with touch wing. This desk is very much an industry standard when it comes to rock 'n' roll lighting. Our lighting department are looking forward to putting it through its paces, as summer is fast approaching and we are already seeing some great results from its ease of operation and intuitive nature.
" The evolution of the Avolites Pearl Expert heralds a new dawn in lighting control. The Pearl Expert is high performance. Built upon the user friendliness of the industry's most popular console. More submasters, more flash buttons, MORE POWER to control the larger more challenging shows. The Pearl Expert, the product of Avolites expertise facilitates spontaneity putting live control and creativity firmly into the hands of the lighting designer. High speed button reponse, dual rollers and instant access to the vast array of timed palettes, breathes life into lights. " - Taken from the Avolites Website
To get a quotation for this desk please do not hesitate to contact us.